20th anniversary
In 2022 we celebrate twenty years providing technology to your ideas.

Software development
We make your ideas come true by crafting quality software that is tested, continuosly deployed, documented and best practices compilant. We use agile development methods and methodologies.

DevOps & SRE -aaS
Everything than can be automated, must be automated!
We analyze, design, code, test, fix, deploy, automate, monitor scale and maintain. These skills are offered to you as a service.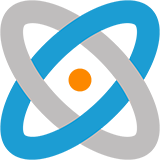 Ahead Framework
We free you from the pain of taking architectural decisions. Choose your stack and generate your unit tested, quality tested, best practices compilant, well documented and ready to run code.

Open source projects
We believe in open source. We develop our own and participate in third-party projects. Join us and let's improve the world together!

Technical training
Online courses, talks, webinars and ad hoc support for your project on the stacks we master.

Smart hosting
Pay only for what you need. No predesigned packages. Everything is ad hoc to cover your needs. It doesn't matter if you need a complex infrastructure with many servers or just a function that sends a message. Let's talk!

Website SEO
We analyze your website, recommend improvements and prescribe solutions to help your site rank better. Only documented best practices, no tricks. We can implement the improvements or do it on your own.

Sites & tools
We created a dedicated WordPress tooling in DevOps toolset to support this platform. We create your greenfield site project, support an existing one or just automate it. Whatever you need.